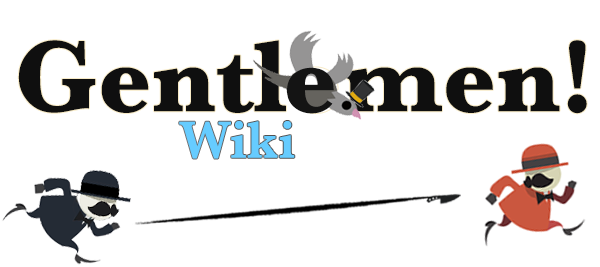 ---
"Gentlemen! is a frantic local multiplayer Victorian-themed deathmatch game for tablets and desktop computers. Go head-to-head with your frenemies in 19th Century England, settling your grievances with knives, bombs, deadly homing pigeons, and more. You'll need to hone a delicate balance of technique, knowledge, cunning, and blind panic (just like a real duel!). You'll also need some friends, for the iPad/Android verson two players, one screen and for the Mac/PC two -four players, one screen. If you don't have any friends, go and get some."
---
Dueling
---
What is your favourite weapon?
Ad blocker interference detected!
Wikia is a free-to-use site that makes money from advertising. We have a modified experience for viewers using ad blockers

Wikia is not accessible if you've made further modifications. Remove the custom ad blocker rule(s) and the page will load as expected.